Partners were: Myself, Mel Bibeau, Sydney Johnstone, Brendan Coulter, and Jackson Willson-Grell All work was divided equally between us all, in no way am I taking full credit. They worked hard!
As students, we are all on tight budgets and cannot afford Kamloops' expensive fine dining options. While searching online, we found that most of the guides detailing Kamloops' food scene focus on upscale restaurants. We know that Kamloops does offer, however, many cheap and tasty spots to eat at. We decided to go around town to find our favorite affordable restaurants for students and budget travelers. Here is our top 3:
All three of these restaurants exist solely in Kamloops and find themselves located on major bus routes, meaning they are easily accessible for students. Each restaurant has a unique feel and specializes in different cuisine. If you go to TRU and you are looking some cheap eats go check out these restaurants!
Hello Toast is a breakfast and lunch restaurant located in downtown Kamloops. For students without cars, Hello Toast is located within walking distance of the Lansdowne bus exchange. The restaurant has been serving delicious meals to students at affordable prices for over 20 years. A meal at Hello Toast costs around 13 dollars, however, students on a tight budget can spend as little as 9 dollars for a delicious breakfast. Hello Toast is usually fairly crowded, so be prepared to wait 10 minutes to get a table if you come here. Don't worry, the staff gets the food out quickly once you have been seated and the food is certainly worth the wait. We highly recommend the coffee and breakfast potatoes. Hello Toast offers free coffee refills so don't be afraid to help yourself to more than one! While you enjoy the food you can check out the local artwork that is displayed all over the restaurant. Although Hello Toast is the most expensive restaurant we examined, it is also our favorite! We give it our highest ranking of 5 stars.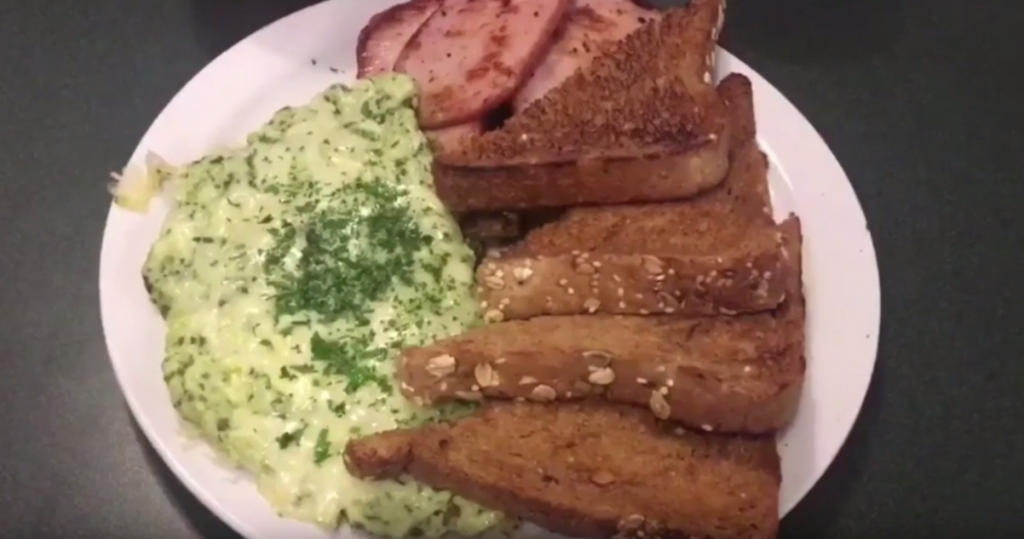 Hello Toast's Green Eggs and Ham Breakfast

Our Rating: ★★★★★

Google Rating: ★★★★.7
Tiger Ramen is a Japanese restaurant specializing in ramen and other Japanese dishes. Tiger Ramen is located on Summit Drive and is only a 12-minute walk away from TRU. Students looking to keep warm can also take the #4 or #9 buses from the TRU bus exchange to the restaurant. Meals here typically cost 10 or 11 dollars but can students can get a large meal for as little as 9 dollars. Tiger Ramen also offers many meat-free options for vegetarians. The food here is delicious, the service is excellent, and the prices are very affordable. Tiger Ramen's only knock is that it is often closed. The restaurant is only open 5 days a week for about 4 hours a day. The hours vary from day to day, so anyone interested in eating here should check online before showing up expecting some delicious ramen. Despite the restaurant's lack of hours, we give it 4 stars out of 5.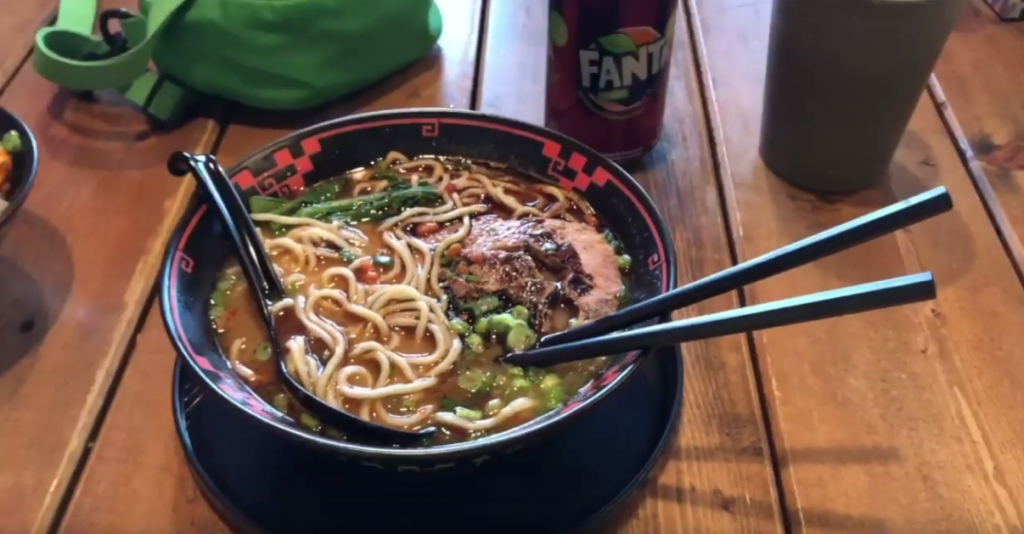 Tiger Ramen's Miso Ramen

Our Rating: ★★★★☆

Google Rating: ★★★★.8
Red Beard Cafe serves breakfast, lunch, and dinner and is located in the heart of North Shore on Tranquille Road. Although this restaurant is a little further than the other two restaurants we visited from TRU, it is still easily accessible for students. Students looking to get here from TRU can take the #9 bus to Tranquille at Oak. Decorated with an all wooden interior, the restaurant reminded us of a wood cabin and gives off a hipster vibe. Students visiting Red Beard Cafe in the spring or summer can enjoy the weather by sitting at the lovely outdoor patio. We found the food here to be delicious and affordable, with meals here costing around 12 dollars. We highly recommend the roast chicken club and the pesto breakfast sandwich. The service, however, was a little lacking. Nonetheless, we believe Red Beard Cafe is definitely worth making a stop at for students looking for some cheap food on the North Shore. We give Red Beard Cafe 4 stars out of 5.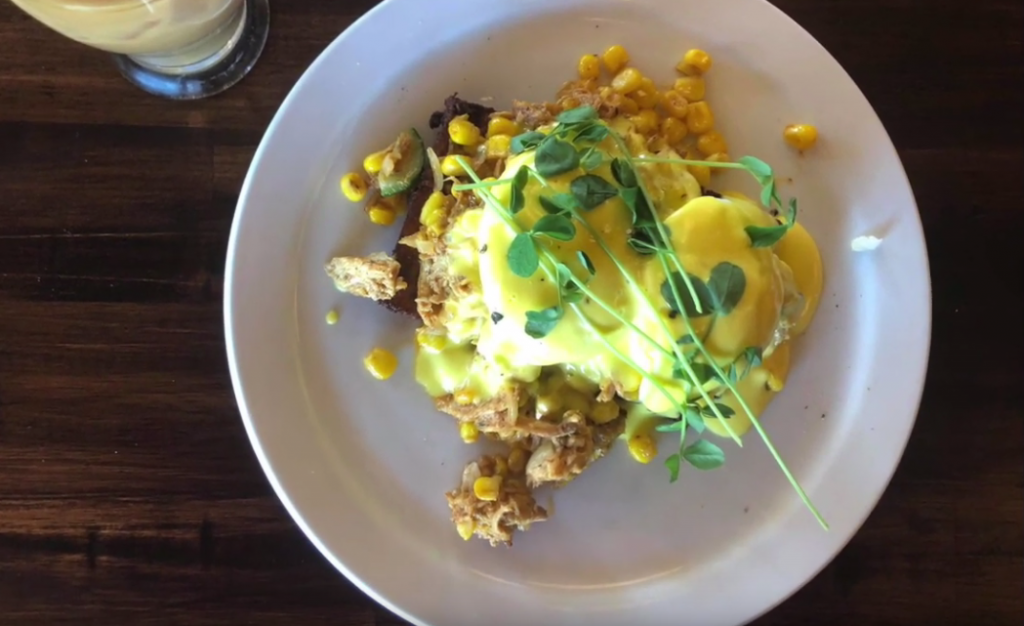 The Cajun Chicken Benny served at Red Beard Cafe

Our Rating: ★★★★☆

Google Rating: ★★★★.5